Frequently Asked Questions (FAQ)
When a user submits a comment, a success notification will be shown in a popup on the top right corner of the window. You can navigate to the chapter/ section of the book to view the submitted comment in the comment window on the right side.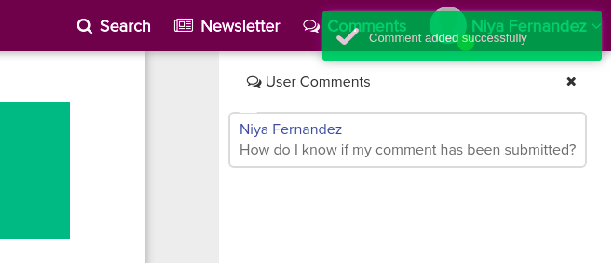 The same can be viewed by the "My Comments" option from the user info dropdown.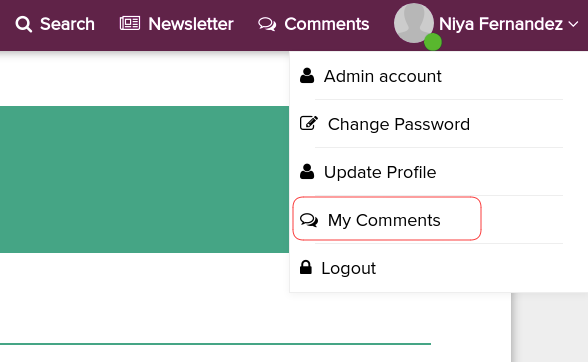 Yes, you can see the approved comments submitted by other users.
Users can submit a comment in two ways.


Select a block of text or click on a graphic, then a window will be available for posting comments.


Access the right side comments panel by clicking the "Comments" option available at the top right side of the window. Then click on the "Submit Comment" button available at the bottom of the panel, then the window will be available for posting comments.


You need to click on the graphic, then the commenting window will appear..
Yes, you are allowed to add a comment that is not related to any specific text. Access the comments posting window with the "Upload Comment" button available in the right side comments panel. In the commenting window, For Select chapter, choose the "Non content specific" option from the list.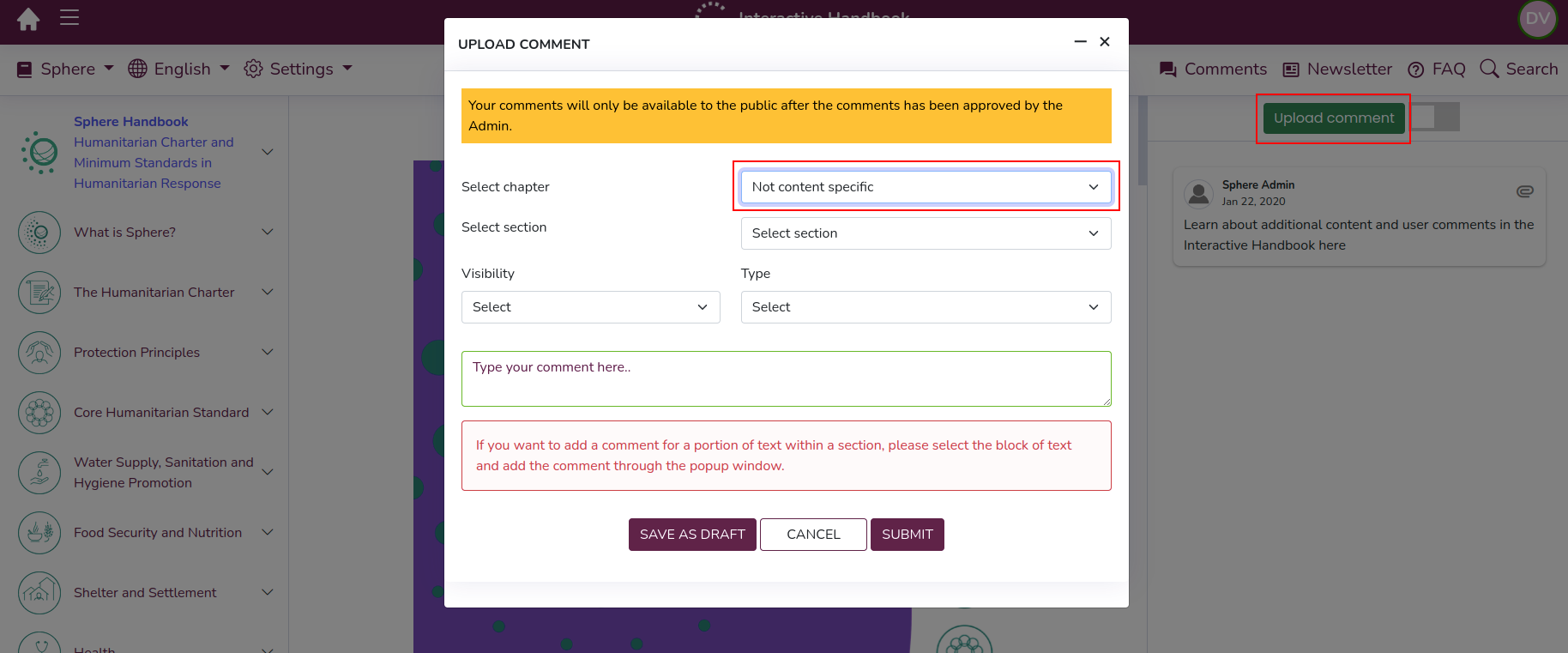 Your submitted comments will be verified by the Administrators and take necessary actions ( Approved public comments will be made available to public)